ROTTEN METAL OF DEATH!
Three maniacs started the band CRYPTIC BROOD because of their lust for rancid and rotten death metal in the year 2013. After several physical regurgitations in form of a demo, an EP and multiple splits, their first full-length "Brain Eater" was released in 2017 and gained positive reputation. Packed with this extraction of doomed out death metal, the trio spread its plague in the repulsive realm of the underground scene by intense morbid live rituals all over the globe.
In November 2019, the brood came back from a short slumber in its cave to unveil their new album entitled "Outcome Of Obnoxious Science". CRYPTIC BROOD's second full-length is a sonic lobotomy that vaporizes your brain in a vortex of filth. Rotten metal of death to shatter your skull with ghastly grindcore and distasteful doom metal, (de-)composed in their dungeon in Wolfsburg/Germany.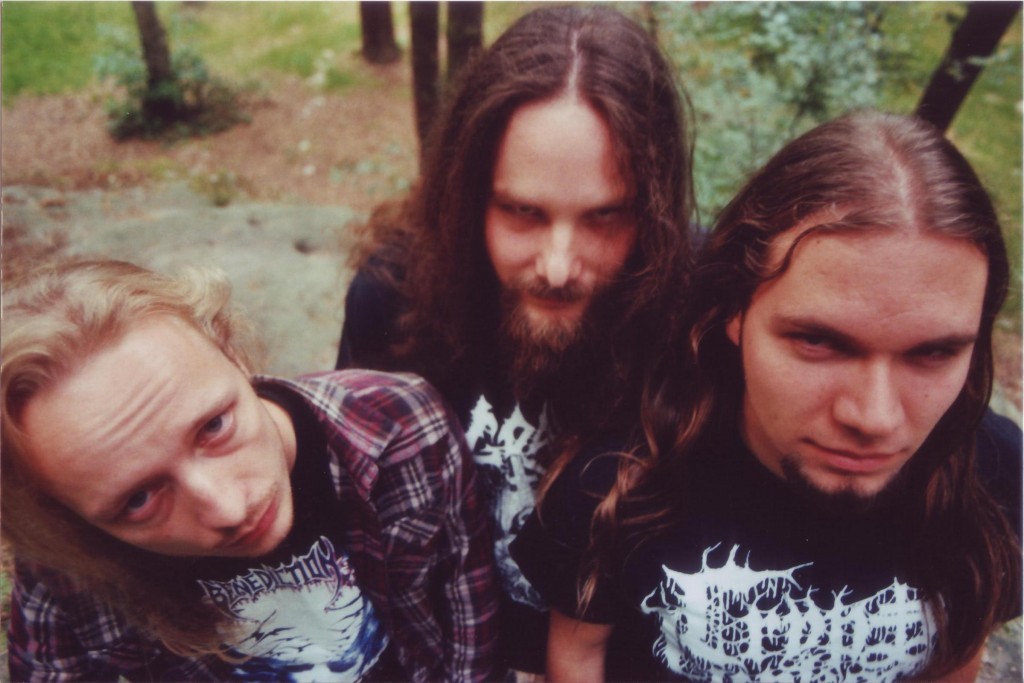 Line-up (left to right): Steffen Brandes – Drums & Vocals / Michael Lehner – Guitar & Vocals / Dennis Butzke – Bass & Vocals